Who We Are & What We Do
Established in 1850, Rockford Township is the largest of Winnebago County's fourteen townships and is the largest in the state of Illinois. The township currently has three offices to serve residents: General Assistance, Township Highway Department, and our Township Assessors Office.
Our office staff consists of ten deputy assessors who have all earned the professional designation of Certified Illinois Assessment Official (CIAO) from the Illinois Property Assessment Institute, eight office clerks and our elected Township Assessor. Together, we are committed to producing accurate and equitable property assessments for the purpose of taxation, as well as providing the best customer service to you, the taxpayer.
Feel free to call or email with your questions, comments, or concerns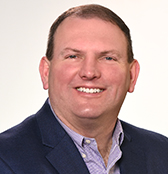 Respectfully,

TOWNSHIP ASSESSOR
KenCrowley@rockfordtownshipil.gov
T: (815) 965-0300
F: (815) 965-8968
**Please note new email and update your records accordingly**
Address
Rockford Township Assessor's Office
401 West State Street, Suite 100
Rockford, Illinois 61101

T: (815) 965-0300
F: (815) 965-8968

office hours
Monday through Friday
8:00 am - 4:30 pm